King Falafel
71 Route 46 W, Elmwood Park, NJ 07407
Order now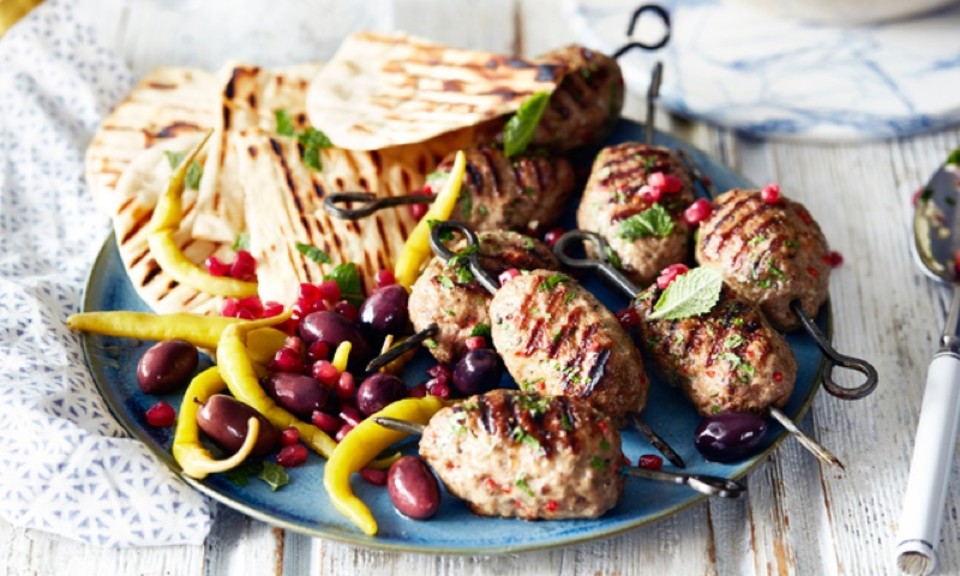 mike
i've ordered the sandwiches mostly. the chicken kebab and the kofta sandwiches are my faves. the hummus appetizer is honestly genuine and DELICIOUS. not a fan of the shish kebab sandwich that is advertised, it's not bad... just that i've come across a few fatty/chewy pieces of steak[not my thing]. it's a small hole-in-the-wall place, but they make great food. i totally recommend them.
Chris
I love their food, but I'm still trying to figure out why on Grubhub there is a $2 delivery fee. When you drive passed this store, the front door is engulfed in a huge sign that says "Free Delivery." I was told by Grubhub that restaurants can't have different rules for Grubhub orders than they do for regular orders. I'm still waiting for this to get resolved.
Estefany
Food was hot, fresh, and delicious! A definite Go-To take out if you want fresh steak cooked to perfection! The food even came earlier than expected which was a Huge Plus for me since I was Starving! I've been there in person to eat and knowing the delivery is as good as eating in person is such a good feeling for a homebody like me.
Vishal Patel
Been here twice already. Guys are really nice. Food is great. About time we got a good falafel place in the area. So far have tried about 5 things on the menu, everything has been great. I wish I could get the pickles at the supermarket. Try anything on the menu it will be good.
Frank
I screwed up my delivery address and put in my home and driver called, and texted. I was in a work call so couldnt answer it.

The driver hung in there w me and delivered to my office where I wanted it!

Great job King Falafel!

Thank you and great food!
Reeham
Truly the King! I've had so many falafel and shawarma in my life, but the taste, flavors and smell of this place will really take you back home. Every bite is so intense with just the right balance of flavor and incredibly delicious that you begin to salivate with each bite. If you've ever wanted to experience true Middle Eastern culture, this is a great place to start. Arabs are big on hospitality to their guests, and here you will truly feel welcomed. There is not one item on the menu that will disappoint, so my best suggestion is try it all and enjoy!
Bea
Food was so good!!! the portion wasn't as big as I expected for the price tag, but it was good enough and was made well. The Staff is incredible,I called them to see if I could my order in sooner than the ETA being I was rushing out, they got it there on time! would definitely order from them again!
Katherine
I dont often leave reviews but man is there food good. If youre debating it just do it. Hummus was clean and delicious. My chicken shawarma sandwich was so good I wish I had ordered two. Lol
Jenna
Always amazingly fresh food. Delivery is very quick and always early. Healthy options! Love this place!
Soumya
This is the best kebab house that delivers. Great shwarma and kefta.
About us
Dinner, Falafel, Gyro, Healthy, Lunch Specials, Mediterranean, Middle Eastern, Sandwiches, Vegetarian
Today

Delivery: 11:00 AM - 7:35 PM

Takeout: 11:00 AM - 7:45 PM

Delivery

Monday:

11:00 AM - 7:35 PM

Tuesday:

11:00 AM - 7:35 PM

Wednesday:

11:00 AM - 7:35 PM

Thursday:

11:00 AM - 7:35 PM

Friday:

11:00 AM - 7:35 PM

Saturday:

11:00 AM - 7:35 PM

Sunday:

12:00 PM - 7:35 PM

Takeout

Monday:

11:00 AM - 7:45 PM

Tuesday:

11:00 AM - 7:45 PM

Wednesday:

11:00 AM - 7:45 PM

Thursday:

11:00 AM - 7:45 PM

Friday:

11:00 AM - 7:45 PM

Saturday:

11:00 AM - 7:45 PM

Sunday:

12:00 PM - 7:45 PM
Great food with lots of flavor.come visit us today and make sure to try our unique sandwiches!